Last March I wrote about a project which had been a rework of a direction that didn't sit right post-Debut. A lot has happened since then, and tomorrow (31st July) my new album Rainbow Heart hits online stores, with the show premiere on Saturday 12th August in Wakefield. It's a coming-out album, yet not specifically my coming-out album.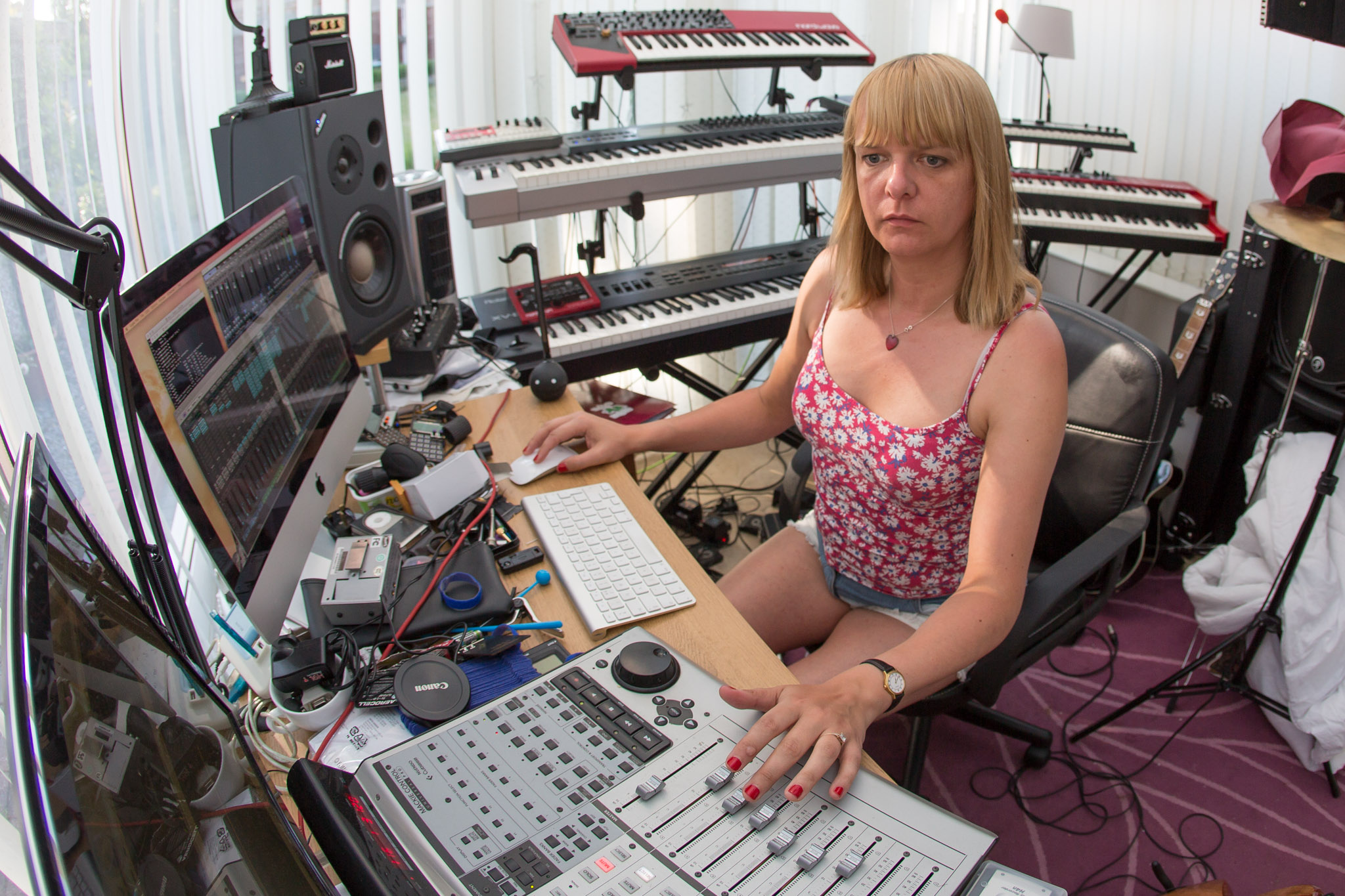 Way back at the start of 2017 I was playing with some ideas and concepts around labels and how I spent most of my life trying to work out what I was, and why it was important (or not). It led to a brace of new songs, the first out of the trap being Gender Babylon inspired by personal pronoun confusion. The scene was set: I didn't want this work to just be my story but of other people too. The diversity was important: it really irritates me when folks profess to blanket-speak for the whole LGBT+ scene by saying "this is something all gay people face" or "this happens to all transgender people" – you get the idea. I considered pairing the work with a photography project or different pieces of art, but the method which yielded the best trajectory was simply speaking to as many friends on the LGBT+ spectrum as possible.
I carried out over 90 interviews in the end, a gender and sexuality study from people who were both closeted and out-and-proud. Some interviews were harrowing, some were joyful, all were confidential and anonymous – they yielded tales ranging from family excommunication to social exclusion and discovery that the people who they thought most likely to be unsupportive were the best, and vice-versa. I slowly distilled them all into spoken-word pieces set to trip-hop and ambient music, mixed with musical numbers. The working title of Rainbow Heart stuck, and the project had a name.
The musical tracks came about in a very different way to those on Debut, which were largely loop-led. I acquired a piano just before Christmas – a Korg SV-1-88 – and most of my songs here were written so I could perform them acoustically. That's not to say they're not orchestrated on the recorded versions: my friend Philippa Mancini-Warcup is a splendid one-woman brass section, Matt Bradley contributed a blistering bassline here and there, and the drumming of Rob Taylor is splattered all over – he last appeared on the Obvious Pseudonym EP back in 2011ish!
Eagle-eared friends maybe noticed I hardly did any singing on Debut – there's a reason for that, mostly around confidence. Yet after a couple of gigs with Ralph Dartford doing our Swoon show where we chucked in a few embryonic songs from Rainbow Heart, and an impromptu appearance at Brighton Fringe, I decided to get vocal coaching and sing on the new album. So, this one has me not only playing a shedload of instruments from guitar to melodeon, it's also got me singing on it.
I've been gigging quite a bit too – mostly with Ralph, but the occasional solo show and plenty of Open Mic nights, just me and a piano. That's led to some lovely comparisons with Victoria Wood and Tim Minchin, although yesterday I was told I was "like Enya on drugs"…! Probably most memorable this year (so far anyway) was Clarence Park Festival in Wakefield – home turf – and the festival which acted as the catalyst for a breakdown back in 2013 so I was facing some demons too. I was joined on-stage by local legend Tony Wade to perform a cover of a Brick Supply song Not So Manic Now (covered later in the 90s by dream-popsters Dubstar and filmed expertly by Jodie on her Facebook page), and my friend Helen Rhodes who writes under the title The Thinking Chimp. I performed on a small stage facing the grass hill with maybe 2000 people on it, but also gradually accumulated an audience of children sitting cross-legged in front of the stage, watching intently. Oh, and then I walked up the hill after the show where several folks came out to me and wanted to talk about how they couldn't, but just needed someone to talk to about it. Special moments, powerful stuff.
Anyway, it's all been leading up to the show, which has the same arc as the album but in a slightly different way – like putting different glue in the gaps to create a structure but using the same bricks. I'm premiering it at The Red Shed in Wakefield the night before Wakefield Pride – 12th August, and you can pick up free tickets as it's probably going to be quite a busy one.
Rainbow Heart-the-album is out tomorrow, 31st July 2017. My journo pal Tom Newton wrote some smashing words, plus there's champion reviews of it already over at Broken 8 Records, Warlock Asylum and Dancing About Architecture. From the first track Labels (which features the lyrics "demisexual panromantic polyamorous androgyne") to the final track One Foot In Front Of The Other ('cos that's what you sometimes just gotta do), I hope you enjoy it because, well, life is never quite as straight as it seems…
The best way to get a copy (and benefit me best as an independent artist) is via my online shop where you can find MP3 and FLAC digital versions, as well as order the CD which will (hopefully!) be shipping 2nd week of August. If you are set on buying from an online music store, you can find it on Amazon MP3, Apple iTunes and listen on Spotify. I'm also booking dates to perform live, so please do get in touch if you want me to come to your town or you have a venue where I can perform my show – have van, will travel!

Photos: Helen Cook.